ABOUT OUR COMMUNITY
Paddock Estates is 550-acre gated community with nearly 1,000 wooded lots located on State Road 196. We are located within 30 minutes of major highways, state recreational areas, shopping centers, two major universities and downtown. We have an active homeowners association and friendly neighbors. If you are looking for privacy, convenience and all the amenities in a secluded, estate community then visit us and see our beautiful lake, horse trails, nature trails and more.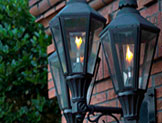 Paddocks Estate Residents, please register here for access to powerful resident tools including the homeowner directory, community documents, bulletin.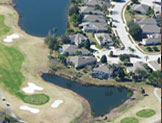 Paddock Estates is close to everything. The prestigious community enjoys an exceptional location that is close-in.
Community Announcements
Next Community Meeting

September 9, 2013

Next Community Meeting

The next Paddock Estates Board Meeting will be held on October 4, 2013 at 7 pm, at the community room of the Clubhouse. We will be voting in 3 new board members. If you are interested in being a board member, please send a short biography and statement as to why you would like to join the board to our community manager at manager.sentrywebsites.com. See you there!

---

New Day for Trash, Recycling, and Yard Waste Pickup

September 9, 2013

New Day for Trash, Recycling, and Yard Waste Pickup

Please note that starting the week of June 4, there will be a new date for Trash, Recycling and Yard Waste pickup for Paddock Estates. Our new pickup day is Tuesday, and as mentioned above all varieties of waste will be picked up on this day going forward. For more information on this, please see the recent article in the newsletter for more details.

---